"Girl" and "Julia"
David Broza enchants music enthusiasts worldwide with his heartfelt interpretations of two iconic John Lennon compositions, "Girl" and "Julia." Broza's unique blend of musical artistry and emotional depth breathes new life into these beloved songs.

"I've always felt a deep connection to John Lennon's music," says David Broza. "These songs has touched the hearts of millions, and it's an honor to pay tribute to his genius while infusing my own passion and interpretation into them. As I was growing up, everyone in the world was listening to the Beatles records and they were played in just about every home. However I never played any of their songs; I only listened."

Girl: https://lnk.to/Y7VEyjWY
Julia: https://lnk.to/zaMtO39A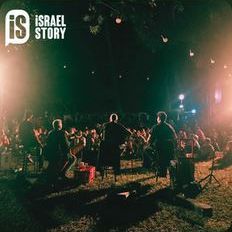 iSRAEL STORY: Wartime Diaries
Everything in this corner of the world has changed since Saturday, October 7. All around us, friends, family, colleagues, people have died. People are missing. People have been kidnapped. There's a lot of uncertainty and we are all involved in dozens of initiatives but we are also going to bring you some voices and testimonies that try to paint a picture of these devastating times.