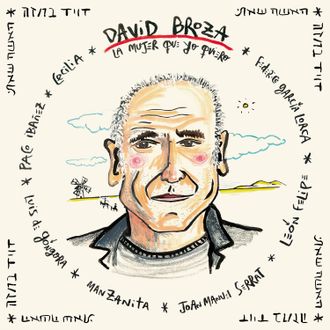 La Mujer Que Yo Quiero
La Mujer Que Yo Quiero the Spanish version of David Broza's epic album Ha'Isha She'Iti, released 40 years ago, and the best-selling album in the history of Israel's record industry. The original album was an homage to Spanish popular music in the late 70'S and early 80's. The new album, La Mujer  Que Yo Quiero, brings the music back to its roots, with the songs performed in Spanish as they were originally written.
40 years ago, the songs of Ha'Isha She'Iti were meticulously translated into Hebrew by the great Israeli poet Jonathan Geffen, with a fluency that made them seem like they were originally written in Hebrew – so much so that few people remember the songs originated in Spain. During the past few years, David Broza played the songs, mixing the Spanish with the Hebrew lyrics, while performing them live. This awakened Broza to the idea of recording a 40th anniversary version of the album, all in Spanish.
In October 2022, Broza traveled to Madrid, Spain, and cut the album in one take, over one day. The preparation took over a month – rehearsing long hours and establishing his voice in the Spanish language.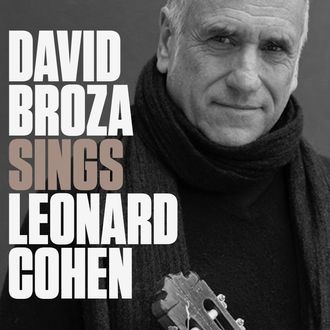 DAVID BROZA SINGS LEONARD COHEN
The first single from David's Tribute to Leonard Cohen, "So Long, Marianne" was released on September 21, 2022, the date that would have been Leonard Cohen's 88th birthday.    
Following "So Long, Marianne", "Famous Blue Raincoat" was released on October 21, 2022 and "Dance Me to the End of Love" will be released on November 21, 2022.    
Originally commissioned by the Jewish Arts Collaborative in Boston as part of an online event honoring the legacy of Leonard Cohen, this 3-song collection is being released digitally worldwide.